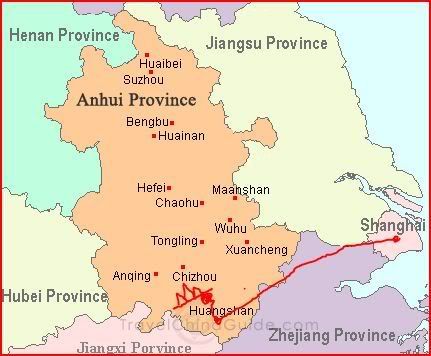 A couple weeks ago I had the opportunity to travel into China's Anhui province to ascend Huang Shan (Yellow Mountain), a place so abundant in natural beauty that it has for centuries enchanted and inspired artists and poets, earning a prominent place in Chinese lore.
The mountain looms over the town of Tangkou, where I finally arrived in the middle of a Thursday afternoon, seven hours (spread over two bus rides) after leaving Shanghai. I was instructed by the bus driver's emphatic index finger to get off the bus in the middle of the town, where we had conveniently stopped in front of a local hotel. Inside I was told that it was too late to catch the shuttle to Huangshan's entrance, that I should get a room for the night. By my clock I still had an hour to get to the gate before it closed for the day at 4:00 pm, so I declined a room and found a taxi outside to take me to the gate. Or so I thought.
After producing a map and assuring me we were headed to the right place, the driver deposited me at the entrance to nearby waterfalls and took off, so I had to take another taxi back to town, where I had to find yet another one to take me to the correct entrance. The whole ordeal set me back nearly an hour and RMB 80 (about US$12), so that I paid the entrance fee (RMB 200) and walked into the mountain preserve at 3:59 pm, the guard locking the gate behind me. I sprightly set off up the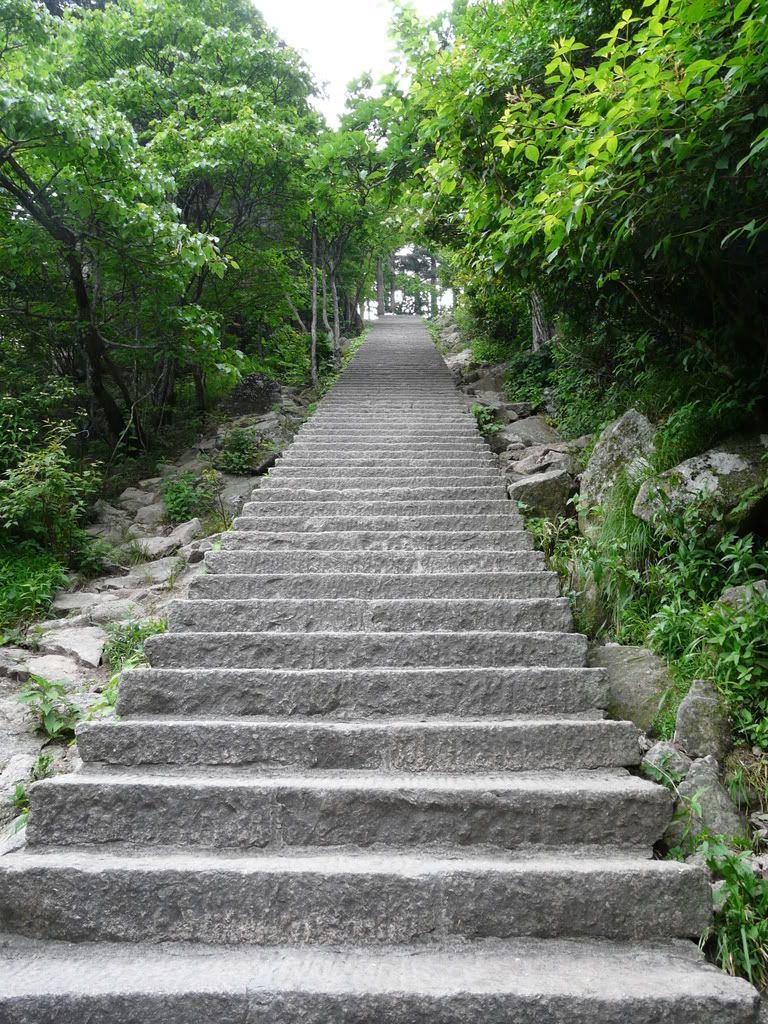 hill, a bit frazzled from the taxi confusion but deeply satisfied that I didn't have to return to the Tangkou hotel and meekly ask for a room after all.
The Lonely Planet guide indicated that the climb up the mountain's eastern steps would take two-and-a-half hours, which would put me at the top just before sundown. Saddled with a thirty-pound backpack and facing approximately seven billion stairsteps between here and there, though, I knew I'd have to hurry. (to be continued…)