[With technology progressing so quickly and relentlessly, it's difficult to keep up with each new device/synergy/application/mashup. I'm still getting over the fact that my cell phone has an alarm clock AND a tip calculator in it...]
On the heels of advances like digital cameras that can geotag the locations where photos were taken, and in the heels (literally) of the latest generation of satellite-trackable athletic gear, GPS technology is now edging forward the boundaries of self-expression as well. But before we get into that, flashpackers, let's catch up a bit.
In the past couple of years, digicam producers have been constantly innovative. It seems like every week, new models are released that up the industry standards for megapixels, zoom, video capture, auto-adjustment, even adorability. One of the more flashpacker-relevant advances is the fusion of digital cameras with global positioning systems. The first devices began to appear a couple years ago; accessories like the Sony GPS-CS1 could sync up with digicams to geotag (or identify GPS coordinates of) locations where photos were taken. The newest generation of cameras includes built-in GPS for geotagging on the fly: the GE E1050 and the upcoming Altek camera.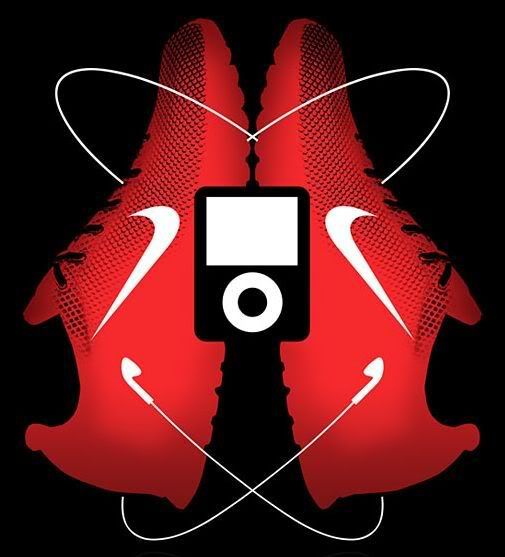 Moving into the athletic realm, Nike and Apple recently teamed up to give you the Nike + ipod. The Nike '+' shoes have a tiny slot carved out in the heel of the left one, beneath the insert, into which you slide a sensor that communicates wirelessly with your ipod. As you run satellites relay information to the ipod, which displays your pace, distance, and calories burned, all the while continuously tickling your auditory nerve with your chosen workout jams. Pretty amazing.
Out-hustled but not outdone, Adidas has joined forces with a Japanese mobile service provider to counter with the GPS Run, an armband with a pouch that cradles your cell phone, whose function is analogous to the ipod in the above description, except that the phone is GPS-enabled. Strapped to your arm as you scurry about, the phone receives real-time information not only on your pace and distance, but also on your route. Assuming your phone also has mp3 playback, it's a slight step up from the Nike + ipod, albeit one that's currently only available in Japan.
OK, so we've covered digital cameras with built-in GPS and athletic equipment that communicates with satellites as you move around; where does the titularly promised 'art' come in? Here.
"Position art" is a concept created for Nokia's N82 cellphone marketing campaign — I'm not shilling for Nokia, here, I just think it's an interesting idea — and its occasionally hilarious, eccentric, self-styled genius mascot, Stavros.
Mating modern mapping technology with the human yens to explore and to create, position art turns human beings into paintbrushes, our movements into brush strokes, the planet into a canvas.
Here are some other examples of position art, some more rudimentary than others. But hey, as with all art, my 'rudimentary' might be your 'devastatingly brilliant'.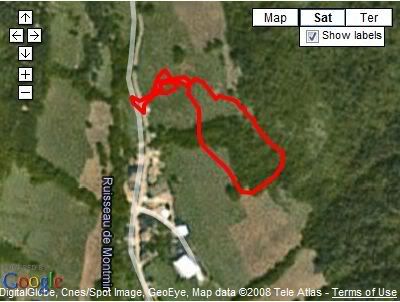 To find out how to create position art using an N82, check out this blog.